SOUTHWEST BERLIN, GERMANY
Self-Inflicted Isolation
Berlin is known as the atheist capital of Europe. Most people in Berlin see Christianity as irrelevant to their daily lives. Unable to grasp their sinfulness or how much they need a Savior, they rely on their own resources for everything, focusing on material success and prosperity. But even though Berliners act as though they are completely independent, they are often very lonely. They long for friendship and community, but seem unable to find it anywhere. There is also a decided reluctance to embrace the multi-ethnic culture of the city.
A New Kind of Community
In order to foster community and model gospel reconciliation, we have joined the church plant Gospel Haus, an intercultural church in which half the members are immigrants. We seek to reach and serve this diverse community through personal relationships and community events that will bring people closer to each other and to God. We also have connections to Martin Bucer Seminary, enabling us to teach and mentor young church planters and equip them with skills necessary for leading churches and expanding the community of Christ to all the peoples of Berlin.
MEET THE TEAM
Burrack, Pamyla
With her work in Spain completed, Pamyla accepted an invitation in 2014 to join a new church-planting team in southwest Berlin.
MEET THE TEAM
Moore, Brian & Megan
Brian and Megan serve with the team that works alongside Gospel Haus, a uniquely situated church in Berlin, Germany.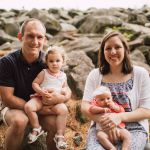 MEET THE TEAM
Stoddard, David & Eowyn
David serves as the international director for Europe. Eowyn assists David in his role and supports church-planting through evangelism, teaching, and outreach to refugees.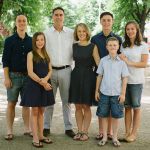 Register for a Free Account
Pray for Muslims coming to faith in Christ across Europe. Pray that they would be discipled and find a church home.
Pray for the refugees who have recently immigrated to Germany and are being drawn to Christ and becoming active in an MTW church.
Pray for missionaries seeking to minister to those who are critical and hard to love. Pray that missionaries would love their neighbor as Christ loved us.
Pray specifically for the refugees in Berlin with whom our missionaries are building relationships. Pray that these refugees would come to faith if they do not know Christ.
Pray for MTW's ministry to refugees in Greece, Germany, Ukraine, Uganda, Panama, and the U.S.
Give thanks to God for a movement of the Spirit spreading across Europe opening doors that have been long-shut.
Praise God for opening doors in Germany for us to minister to refugees in a local refugee home. Pray for refugees to grasp the love of Christ.
Pray for the declining Church in Europe. Many see Europe as post-Christian and without hope. But we know that Christ will build His church.
Praise God for breaking through barriers in Germany and producing long-sought-after fruit! Pray for new believers to grow in their faith and lead others to Christ.
Pray that we would be able to accomodate and recruit interns desiring to work in their field of study and participate in global missions.
Pray for Europeans who have heard the gospel but are hesitant to fully commit to Christ. Pray that God would draw them to Himself.
Pray for refugees who are flooding into Greece and Germany. Pray for our missionaries and nationals partner churches as they seek to minister to these displaced people with the love of Christ. Donations Address:
P.O. Box 744165
Atlanta, GA 30374-4165