PARTNER WITH US
" . . . how can they preach, unless they are sent?" (Romans 10:15a)
GIVE TO MTW
"Sending" is just as important to missions as "going." You can be part of sharing the good news and the mercy of Jesus with those who need Him by joining believers around the world to reach the lost. Thank you for being our partners!

Please send all check donations to
MTW
P.O. Box 744165
Atlanta, GA 30374-4165
To give online, see our many giving options below:
Hi there! We use cookies to help our website function properly and to understand how visitors interact with it so that we can keep making it better. By clicking "accept," you are saying this is okay with you. If you'd like to know more, please read our privacy policy.
Composite image of an actual Greek home damaged by the wildfire
COMPASSION OFFERING
On July 23, 2018, Greece's worst wildfire in 100 years swept in from the west. Thanks to your gifts to the Compassion Fund, a foothold for gospel ministry has now been established. There are even discussions about planting a new church in Mati.
COMMON QUESTIONS
Gifts of Securities
Does MTW accept gifts of securities?
We welcome your gift of securities. Please email Partner.Relations@mtw.org for detailed information on how to make the transfer.
AmazonSmile
Can I give to MTW through AmazonSmile?
Yes. The AmazonSmile Foundation will donate 0.5% of the purchase price to the customer's selected charitable organization. Money received through AmazonSmile will go directly to the MTW general fund.

Here's the direct link to use when ordering: https://smile.amazon.com/ch/58-2325982

Or, if you're using the AmazonSmile organization list, you can search for "Mission to the World PCA Inc." Using the entire name will make the search much easier since there are over one million eligible organizations.
Ways to Send a Gift
How do I send a gift?
We offer a number of giving options. You can give one time, set up a recurring monthly gift, give to a specific ministry or missionary, or even give anonymously.

You may give online by browsing to the missionaries or projects you wish to support. If you cannot find what you are looking for, please give us a call at 1-678-823-0004 x2451

When you log in, we encourage you to use our electronic funds transfer (EFT) option in which MTW deducts specified funds from your checking or savings account.

If you're using AmazonSmile or a giving app like Bstow, please direct your contributions to Mission to the World PCA, Inc.

You may also send a check to: MTW, P.O. Box 744165, Atlanta, GA 30374-4165. Thank you for your kingdom investment!
Tax Deductions & Transaction Fees
What about tax deductions and transaction fees?
Generally, gifts and donations made to MTW and designated for MTW ministries are tax deductible. We are registered as a 501(c)(3) religious charity. MTW will honor the donor's preferences whenever possible but ultimately MTW retains control of the donated funds.
Gifts in Memory
How do I give a gift in memory of or in honor of someone?
Simply include a note with your gift and tell us the name and address of the person you would like to honor or memorialize. We'll take care of sending an acknowledgement.
Supporting a Missionary
How do I support a missionary?
The easiest way is to look for them on the Missonary Search page to make a one-time or recurring gift using your credit card.


Making a personal gift to a missionary:
MTW can no longer accept personal gifts to missionaries for non-ministry purposes.Non-cash gifts for these purposes are also deductible when handled according to IRS regulations.
If you have any questions regarding a specific gift, email pfs@mtw.org or call 1-866-373-6133 (local: 678-823-0004 ext. 2451).


To find out the financial needs of a missionary:
Please email hello@mtw.org or you may call 1-678-823-0004 ext. 2308.
Contact Us
How can I contact you about giving?
We'd be delighted to help you! Please call us at 1-678-823-0004 x2451, or 1-866-373-6133 or email us at pfs@mtw.org.

Donations Address:
MTW
P.O. Box 744165
Atlanta, GA 30374-4165


Thank you for supporting kingdom work throughout the world!
Estate and Gift Planning
Can you help with estate and gift planning?
MTW has an excellent Center for Estate and Gift Planning to help you make arrangements for deferred gifts, such as wills, trust annuities, or a withdrawal gift agreement. You can receive more information by contacting EstateGift@mtw.org or 1-678-823-0004 ext. 2291.
Administrative Fees
What are MTW administrative fees?
All funds designated for a missionary or a missionary project are credited to that missionary or project account. The average administrative fee for missionaries is 10% and the fee for projects is 7.5%.
How are the administrative fees used?
The administrative fee helps pay part of the costs of providing support services to the missionaries. Support services include, but are not limited to, receiving and managing financial gifts; managing missionary salary and benefits package plans; reimbursement of ministry expenses; recruiting, training and shepherding missionaries; maintaining mailing lists; and other necessary administrative services.

This fee covers approximately 75% of the cost for these services. The remainder comes from Partnership Shares and donations. Partnership Shares are monies from PCA churches based on a dollar amount per church member as set by the General Assembly. Individual donors also contribute to the general fund which helps offset the administrative expenses.
Gift Receipts
How does MTW acknowledge my gifts?
Those making online donations will receive an email acknowledgement after the transaction has been completed.


For offline donations, Partner Financial Services sends an acknowledgement to each donor after a gift is received. Donors can request to receive this by mail or email. The acknowledgement will indicate if the gift is tax deductible or non-tax deductible in accordance with IRS regulations. Tax receipts are sent each January.
Accountability
How is MTW held accountable for handling my gifts?
MTW operates under the authority of Committee on Mission to the World (CMTW) appointed by the PCA (Presbyterian Church in America) General Assembly. We prepare financial statements that are audited annually by an independent audit firm. We use board-approved standard operating policies and procedures to assure the proper use of funds. MTW considers effective use of ministry resources a matter of stewardship responsibility before God and accuracy in reporting and fundraising to be a matter of integrity.

Mission to the World is an ECFA accredited organization.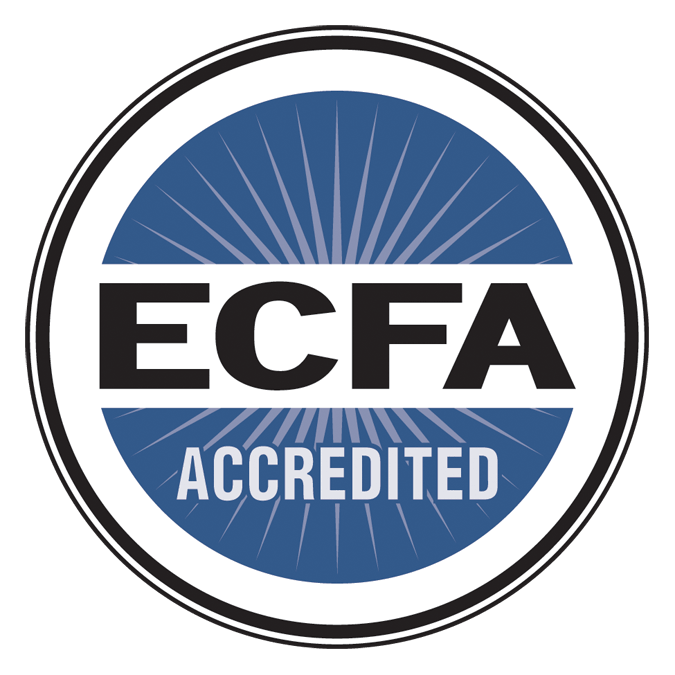 Protecting My Personal Information
What does MTW do with my name and address information?
MTW is committed to protect the identity of its partners. We do not share or rent our list of contributors or other parties with any other organization, including other committees and agencies of the PCA.

For more information on how MTW handles your data, please see our privacy policy online or download a copy. Donations Address:
P.O. Box 744165
Atlanta, GA 30374-4165

1-678-823-0004
hello@mtw.org
Donor-Advised Fund Portal
Roundtable Portal