Alana (left) with her Tokyo teammate Luka
She Couldn't Resist: A Young Nashville-Bound Songwriter Follows God's Call to Japan
By Chelsea Rollman
,
Dec 20, 2022
"No!" the owner exclaimed as Alana Essex stepped inside the share house. Alana had just landed in Tokyo and was anxious to get settled in her new room. She had doubted her decision to come to Japan right up until she boarded her plane yesterday, and the first words spoken to her after she arrived were, "No, no, no."

Apparently, she—or any person—was not supposed to wear shoes inside a Japanese home. Alana apologized, took her shoes off, put a smile on her face, and followed the man to her room. Within a matter of months God had turned her plans for her life completely upside down and she still couldn't quite believe she was actually here. In a few hours she would meet her housemates, fellow MTW interns, and her team leaders, MTW Japan missionaries Joe and Felicity Congdon. But before she did, she took a breath and reflected on all the moments God used this past year to get her here.
A Call Disrupts Her Plans
Alana first thought about Japan her junior year at the University of Arkansas. Though she led Bible studies, served in her church, and shared the gospel with those around her, she never once thought about being a missionary until a Bible study with her roommates about global missions. During one of the meetings, the Holy Spirit stirred her heart toward Japan.

"For about a year, every time I opened my Bible, every time I went to church, I would feel this conviction. Even though the Bible study wasn't talking about Japan, I just suddenly had this burden for Japan on my heart. Crazy because I had no ties or connections to Japan," said Alana.

But Alana had her own plans. Since high school, she dreamed of pursuing a musical career as a singer/songwriter and this new pull to Japan didn't change anything.

"For a long time, I just told God, 'No.' I was pretty much like, 'Sorry, I have plans to get to Nashville,'" she said.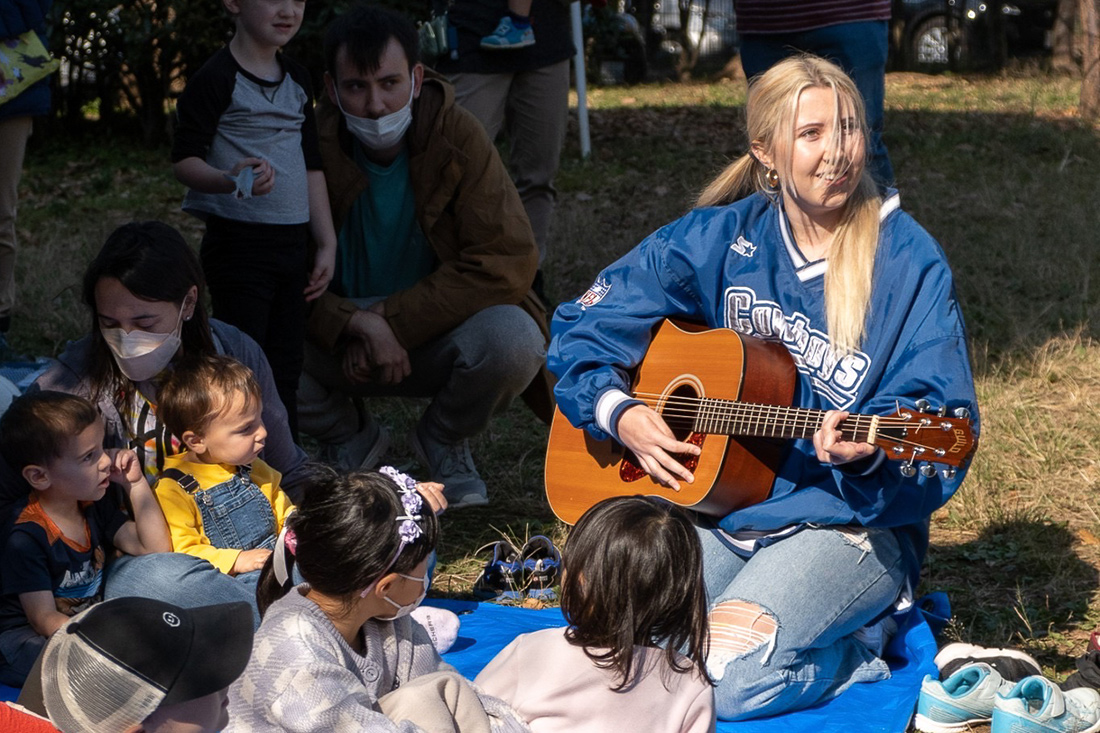 She went into her senior year telling herself that if God wanted her to go to Japan, He would have to close every door to Nashville. She started applying for all kinds of jobs in Tennessee. She received several offers but did not feel peace about any of them. And she could not stop thinking about Japan.

Finally, she decided she'd had enough. She opened her computer, googled "missions in Japan," clicked the first result, and called the number on the website. The voice that answered belonged to MTW Central Hub Director Jerry Gibson.

After their initial conversation, Jerry and Alana worked together to find opportunities in Japan and connect with MTW's Japan team. At the end of 2021, she applied to an 11-month internship with Joe and Felicity's church planting and campus ministry team in Tokyo.

Still Alana resisted. She continued applying to jobs in Nashville and hoped nothing happened with MTW. She thought applying to MTW would be enough to satisfy her curiosity about this tug to Japan. However, the doors that opened in Tennessee still felt wrong. Then, in March 2022, MTW approved her application and gave the green light to begin support raising for the internship in Tokyo.
Decision Time
It was time to make a decision: Should she give up on her dreams of being a singer/songwriter and go to Tokyo or stay the course to Nashville?

She turned down the internship.

"I just really wanted to go to Nashville. I thought, if God is still calling me to Japan, then maybe I'll go someday," said Alana. "So I called Jerry and said, 'I really hope God forgives me.'"

A few weeks after Alana turned down the internship with MTW, she and her roommate talked about the jewels in a Christian's crown. They marveled that one day, all of Christ's followers would lay their crowns at the feet of Jesus in heaven. At some point in the conversation, Japan came up. Alana told her friend she knew God would not punish her for choosing Nashville but felt unsettled with her decision. She wondered if Tokyo was one of the jewels God had given her.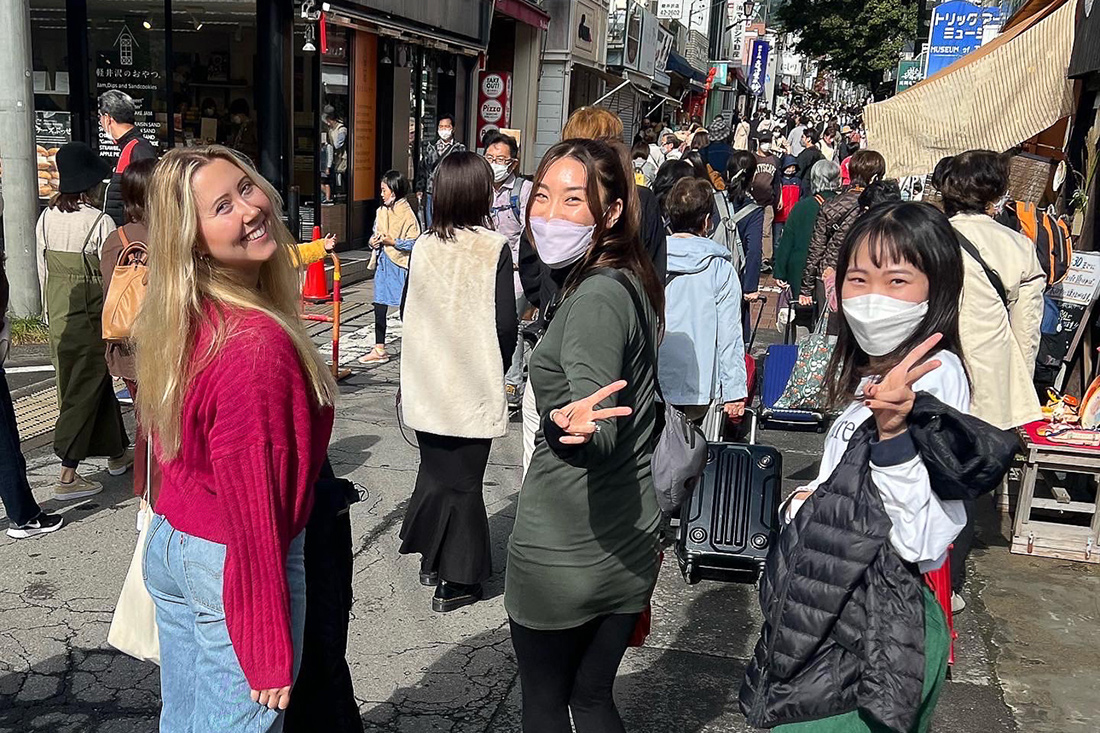 For days Alana obsessed over the things she admitted to her roommate. She kept thinking, "I think it would make God proud if I went and served in Japan." She reached out to MTW again and explained that she wanted to go to Tokyo but could only commit to four months. By the end of the summer, she had raised all her support and was ready to take off for Japan.

At first she experienced major culture shock. Alana had never traveled far from her home in Dallas, Texas, and now she lived in a foreign country halfway around the world. Small things like the instance with her landlord and her shoes kept happening. She was blown away watching people on the street separate the caps from their empty plastic water bottles and put each in the proper trash can. But it didn't take long before Alana settled into her new life.

She became fast friends with her Japanese roommate Juri. Both girls taught each other about their different cultures. Juri showed Alana around Tokyo while Alana helped Juri with her English. They bonded over Christmas music, coffee, paddle boating, and Juri's first time eating a quesadilla. Alana also connected with other girls from America who went to the University of Arkansas and now served in Japan with different missions organizations. These former classmates supported her as she navigated missions work in Tokyo.

Alana also jumped headfirst into her internship. One of her and the other interns' main roles is college ministry. Every Wednesday they teach English to a group of four college students. Throughout the week, they travel to different train stations in the city and hand out flyers inviting college students to the social events at the church. Sometimes they do prayer walks as a team around a college campus. And through the internship and these friendships, God is teaching Alana about His great love for her and His world in new ways.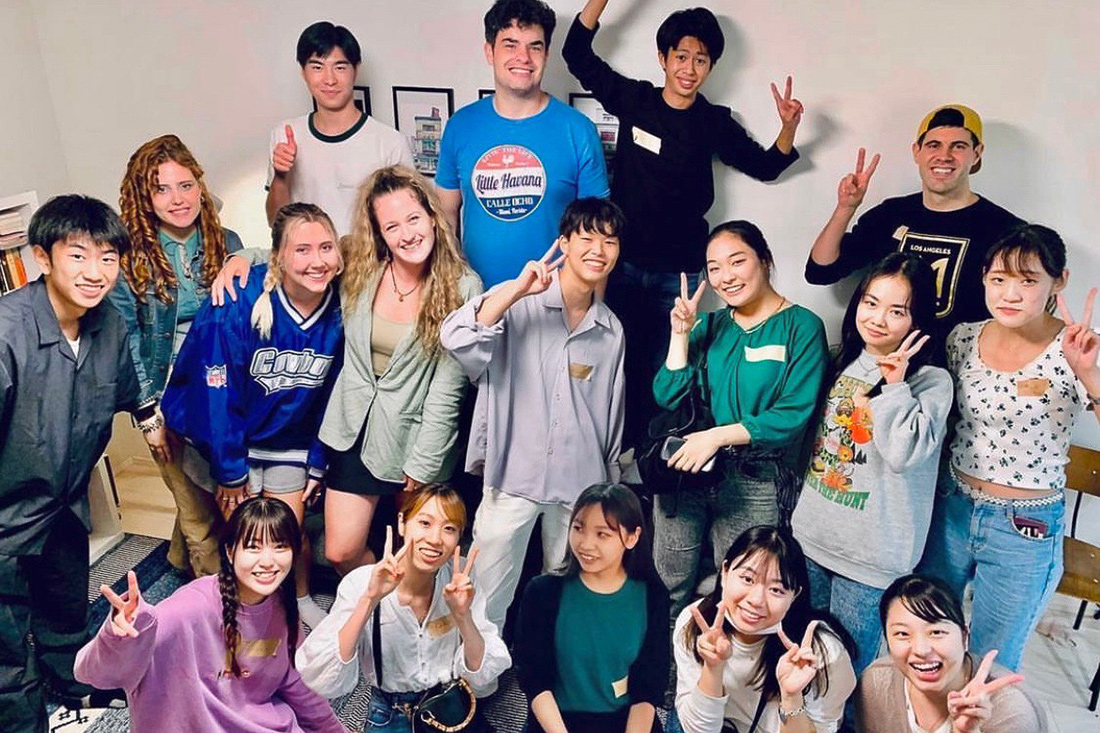 God Redirects Her Dreams
The Japanese have the saying, "The nail that sticks up is the one that gets pushed down." From an early age, Japanese children learn to conform to Japanese norms and values. Ironically, it was in this culture of conformity that the Lord taught Alana He didn't expect her to be anything other than herself. She realized that God neither called nor desired her to give up her passion for music. He just redirected her.

"Coming here God was showing me that He doesn't want me to give up on my dreams. He just wants me to do those things here," said Alana. "He didn't want me to change who I am and try to fit this mold of what a missionary should be. He just wanted me to be whom He made me to be in Tokyo because that shows Christ in so many ways where these people don't get to see that."

She continued, "In a place where 1 percent of people are believers and almost everyone I talk to has never even heard about Jesus or the gospel, it makes such a huge impact to even just be yourself in a place where they're taught not to be themselves."

Japan showed Alana she didn't have to choose between music and missions. She could do both and the internship in Tokyo was just the beginning. Since she arrived, she has written and performed songs for her friends and team about her journey to Tokyo. She has made lifelong friends and experienced life in a new culture. She met fellow musician and MTW Tokyo missionary Roger Lowther, who taught her that music is one of the most important ways she can connect with the people in Tokyo.

Alana has extended her internship another two months to stay with Juri until Juri leaves to study abroad in February, 2023. She currently praying about her next steps and finds herself in a similar position as the beginning of the year. She has spoken to Roger about coming back to Tokyo and joining MTW's Tokyo Community Arts team but she also still wants to go to Nashville. Whether or not the Lord calls her back to Japan, she has no regrets. The Lord filled her relationships, her ministry, and her heart with joy as she learned to use the talent and passion He gave her to share the gospel with people in Tokyo. She will take the lessons God taught her in Tokyo wherever He leads her next.

Interested in exploring an MTW internship? We offer summer internships (2023 deadline is January 20!) and year-round internships that range from 1-11 months.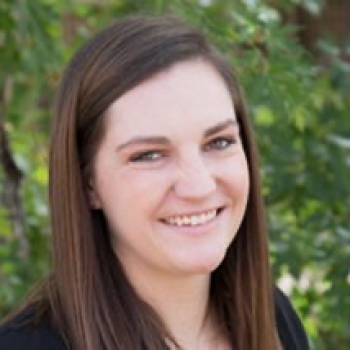 Chelsea Rollman is a marketing specialist and staff writer at MTW. She formerly served as the girls' discipleship coordinator at Village Seven in Colorado Springs, and as a marketing assistant at The White Horse Inn. Chelsea graduated from Covenant College in 2016 with her B.A. in English. She and her husband, Hudson, live in Atlanta and attend Christchurch Presbyterian Church where Hudson serves as the youth director.
Hi there! We use cookies to help our website function properly and to understand how visitors interact with it so that we can keep making it better. By clicking "accept," you are saying this is okay with you. If you'd like to know more, please read our privacy policy.
Pray for believers in Tokyo, Japan, to grow in their faith, and pray for their loved ones to come to know Christ.
Pray for MTW Japan as they grow and expand, transitioning some churches to new leadership and planting in new areas.
Pray for children in Japan who are attending Christian school and influencing their families for Jesus.
Pray for the U.S. church to send workers to Japan where less than 0.5% of people are Christians.
Pray for the Japanese people, particularly that they would see that the beauty within brokenness—a very Japanese concept—is also a core message of the gospel.
Pray that God would use our Japan teams to open the hearts of the Japanese to God's presence and love for them.
Pray for Tim Mills (Thailand), Abi Lowther & Roger Lowther (Japan), Joe Congdon (Japan), and Shannon Hinkle (Australia) as they all use their artistic gifts to support the Church in gospel outreach, mercy ministry, and community building.
Pray for the Japanese to realize that money, health, education, and material possessions do not satisfy the human heart.
Pray for those who are coming to faith in Japan. Pray that they would find their identity in Christ and grow strong in Him.
Pray today for those serving in the arts. Pray that God would use their unique gifts and talents to build His kingdom!
SUBSCRIBE TO STORIES & MORE
Good news in your inbox, once per week. 1600 North Brown Rd
Lawrenceville, GA 30043
United States
1-678-823-0004
[email protected]
Donor-Advised Fund Portal
Circle Portal