MTW intern Danny Harry (second from left) with other Well interns
Recognizing My Weaknesses: Reflections on My Internship in Bulgaria
By Danny Harry
,
Jan 10, 2023
Before coming to Sofia, Bulgaria, for The Well summer internship with MTW, I hadn't put much thought into my expectations for the summer. I hoped that it would make clear to me what God's calling on my life was in regard to missions. I had an idea of our purpose in being there. That we would be engaging with Bulgarians in relationships, teaching English, learning, and being mentored. I thought it would surely be a time of extreme spiritual and personal growth, however I really didn't expect to face much difficulty in my time there.
Thankfully, I was wrong.
Forgetting My Neediness
My first week in Bulgaria was mostly spent learning about our purpose in Bulgaria for the summer. During this time, we broke down the idea behind "The Well." Throughout Scripture, God is pictured as the giver and sustainer of life (Psalm 139:13-16), a place of rest (Matthew 11:28-29), the ultimate answer to hunger and thirst (John 4), and place of safety (Psalm 32:7). The theme of rest is one with which I was presented frequently throughout the summer. It is also something at which I am absolutely abysmal.
Upon my arrival in Bulgaria, I was struck by the beautiful mountains which overlook the city and plum and cherry trees which line the streets. The city is much larger than Tuscaloosa, Alabama, but it is scattered with large and beautiful parks. Bulgarians love to spend their evenings outdoors. I loved it! These are my kind of people. The Bulgarians who I met at English club were excited to meet the interns, hang out, and practice their English. It felt easy to connect with them and to get plugged in with the Bulgarians at the local church. It was a delight to be together with them, learn about them, and learn from them. These things were a gift from the Lord. However, in my pride, I often forget to come to the Lord with my needs. Moreover, I forget my own neediness.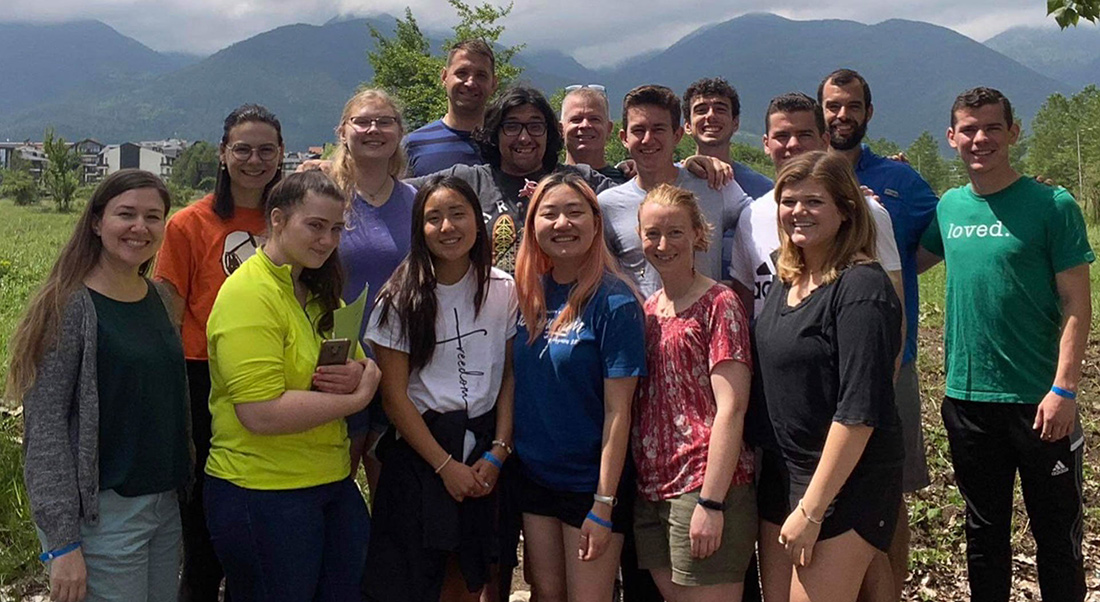 There were many challenging events throughout the summer. My first moment of culture shock came through grocery shopping. The language barrier was generally a challenge, but I don't really mind making a fool of myself trying to talk to strangers. However, I am a bit of a foodie, and not being able to read any labels makes grocery shopping surprisingly difficult. I also got lost on my first day in the city. (I came to appreciate public transportation so much over the summer, but as a directionally challenged person, it can be intimidating at first.)
I even faced challenges with relationships on our team. I'm so thankful for the team in Bulgaria and the way that they care for Bulgarians, each other, and interns. Despite being told that we will probably face conflict in relationships during our internship, I didn't expect to actually encounter it. In all of these challenges, I put on the face of a strong and self-sufficient person: denying my weaknesses and determined to conquer them on my own. Thankfully, our Father does not allow us to remain in this state of perceived independence.
Recognizing Neediness as a Call to Intimacy
God began to reveal my neediness for Him through my time with Bulgarian friends who are not Christians. We were sitting in the park together, and they began to ask about why I was in Bulgaria. I was presented with an opportunity to share the gospel with people whom I spent lots of time over the first few weeks! This was not something I was not accustomed to in the States, and I was filled with fear. No matter how badly I wanted for the hearts of these friends to be changed, I had no control. I think I probably did a poor job of presenting the gospel, but the Lord is gracious. He loves us enough to reveal our need for Him, and He loves sinners.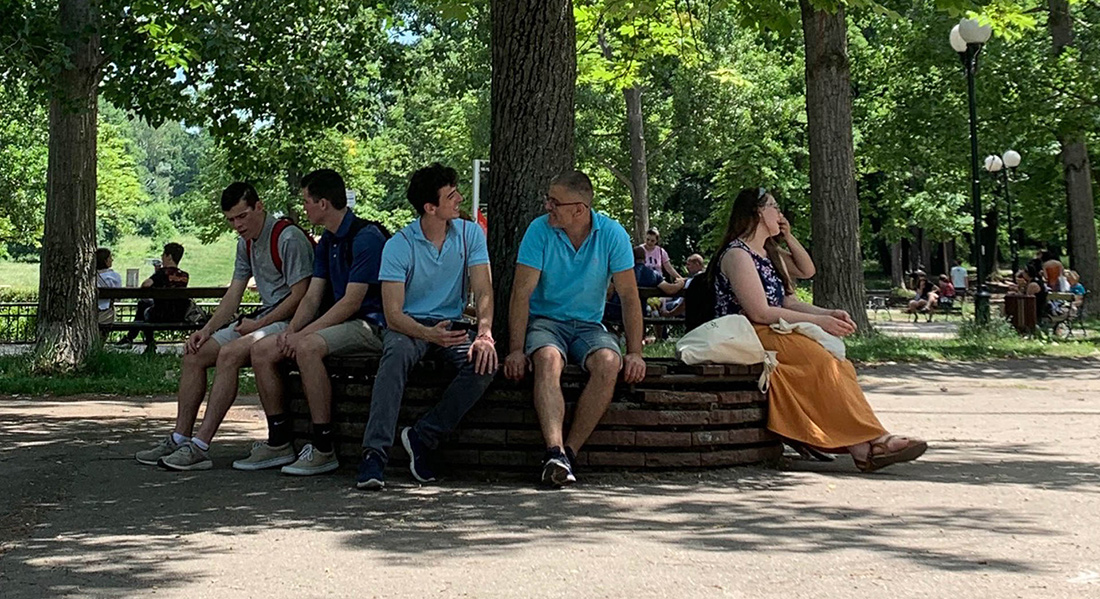 God continued to reveal my neediness through a couple of my fellow interns. I was privileged to bear witness to an immense amount of courage they showed in being vulnerable and recognizing areas of need for the Lord. As I watched them recognize their weakness and grapple with it before the Lord and fellow brothers and sisters, I reflected on my own desire for that kind of intimacy with God. I was reminded by them of Paul's teaching from 2 Corinthians where the Lord says, "My grace is sufficient for you, for my power is made perfect in weakness." Paul goes on to say, "Therefore I will boast all the more gladly of my weaknesses, so that the power of Christ may rest upon me. For the sake of Christ, then, I am content with weaknesses, insults, hardships, persecutions, and calamities. For when I am weak, then I am strong.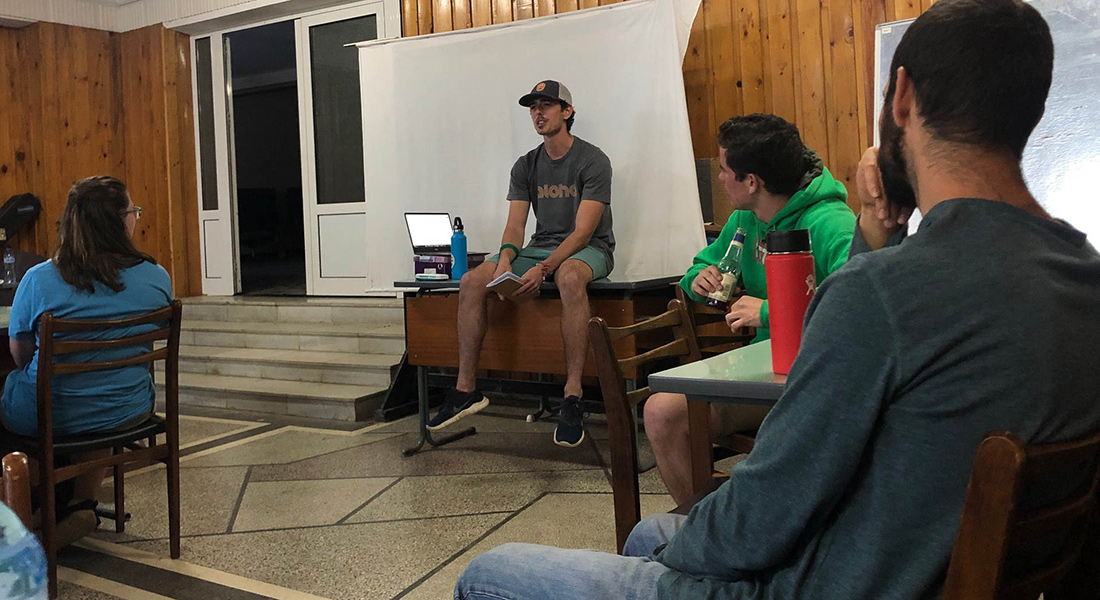 The Beauty of Resting in the Lord
I came into The Well expecting to encounter a relatively easy summer without much challenge, and I left with a much deeper understanding of my weaknesses, my need for God, and my need to rest constantly in Him. I need joy in the gospel and willing heart to share it. I need love and self-control in times of conflict. I need to be reminded constantly of His love, and that He is the answer to my sin and shame, and that He wants deep relationship with me. I need to be reminded that in clinging to Him, I can find rest for my soul.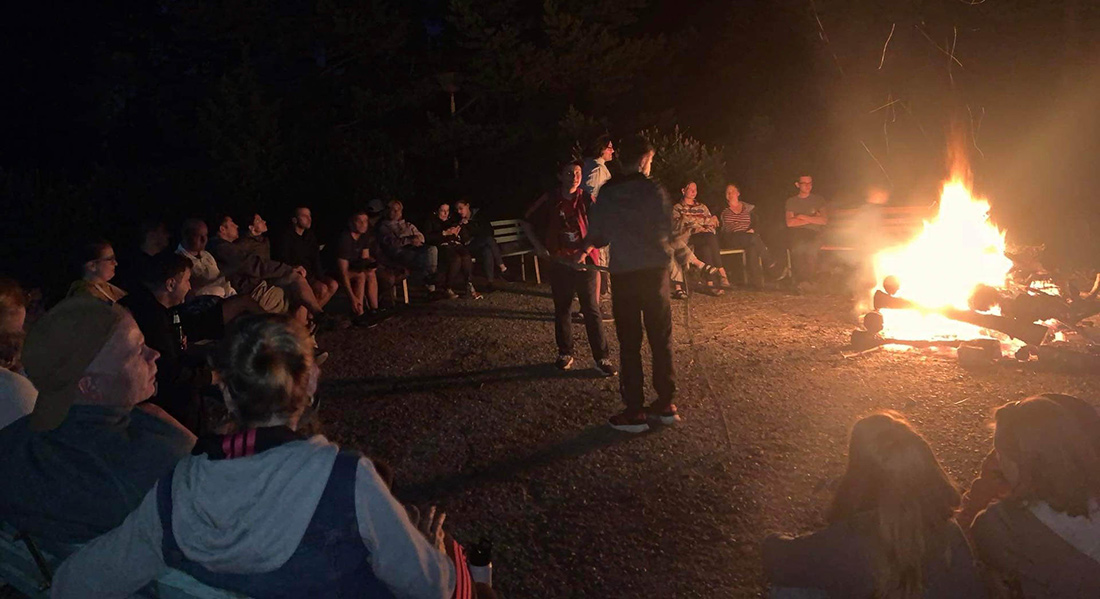 In Psalm 32, David puts beautiful words to this when he describes keeping his sin and weakness to himself: "Blessed is the man against whom the LORD counts no iniquity, and in whose spirit there is no deceit. For when I kept silent, my bones wasted away through my groaning all day long. For day and night your hand was heavy upon me; my strength was dried up as by the heat of summer … I will confess my transgressions to the LORD and you forgave the iniquity of my sin. Therefore, let everyone who is godly offer prayer to you at a time when you may be found … You are a hiding place for me; you preserve me from trouble; you surround me with shouts of deliverance."

I think this was the most impactful thing for me during my time at The Well. I still have great need to grow in this area and many others. I love to pretend I am strong, but we have a God who will not allow us to maintain a façade of being strong and in control. What a gift it is that we cannot face our sin and weaknesses alone, but we are privileged to rely on a God who is more perfectly sovereign, good, and loving than we can imagine. As my understanding of my weakness grows, so does my understanding of His abounding grace and my need for deep rest in Him.
Interested in a 2023 summer internship? Get started by January 20 at mtw.org/interns.
Hi there! We use cookies to help our website function properly and to understand how visitors interact with it so that we can keep making it better. By clicking "accept," you are saying this is okay with you. If you'd like to know more, please read our privacy policy.
SUBSCRIBE TO STORIES & MORE
Good news in your inbox, once per week. 1600 North Brown Rd
Lawrenceville, GA 30043
United States
1-678-823-0004
[email protected]
Donor-Advised Fund Portal
Circle Portal