Called to the Hard Places
The call to evacuate came early in the morning, waking MTW missionary Bethany Alms from a fitful slumber.
"Pack your bags," said the voice on the phone. "Be ready to go to the airport in an hour. Buy whatever ticket you can. Go wherever you can."
It was early 2018, and student protests against the Nicaraguan government's social security reforms had boiled over into civil unrest. When the police and military responded with violence—cracking down on demonstrations and killing student protestors—things got very scary, very quickly.
At the time, the rest of the MTW Nicaragua team were out of the country, fundraising. The sole MTW missionary in country, Bethany, was hunkered down at home on a pineapple farm in the jungle. She had spent the last two years there—teaching English to the valley's farmhands and youth, discipling young women, and supporting the local church in its efforts to empower people to leave the cycle of poverty.
"I had close to 50 kids in four different English classes, about 20 youth, and maybe two or three adults," Bethany said. "It was fun!" But her ministry was in for a rapid redirect.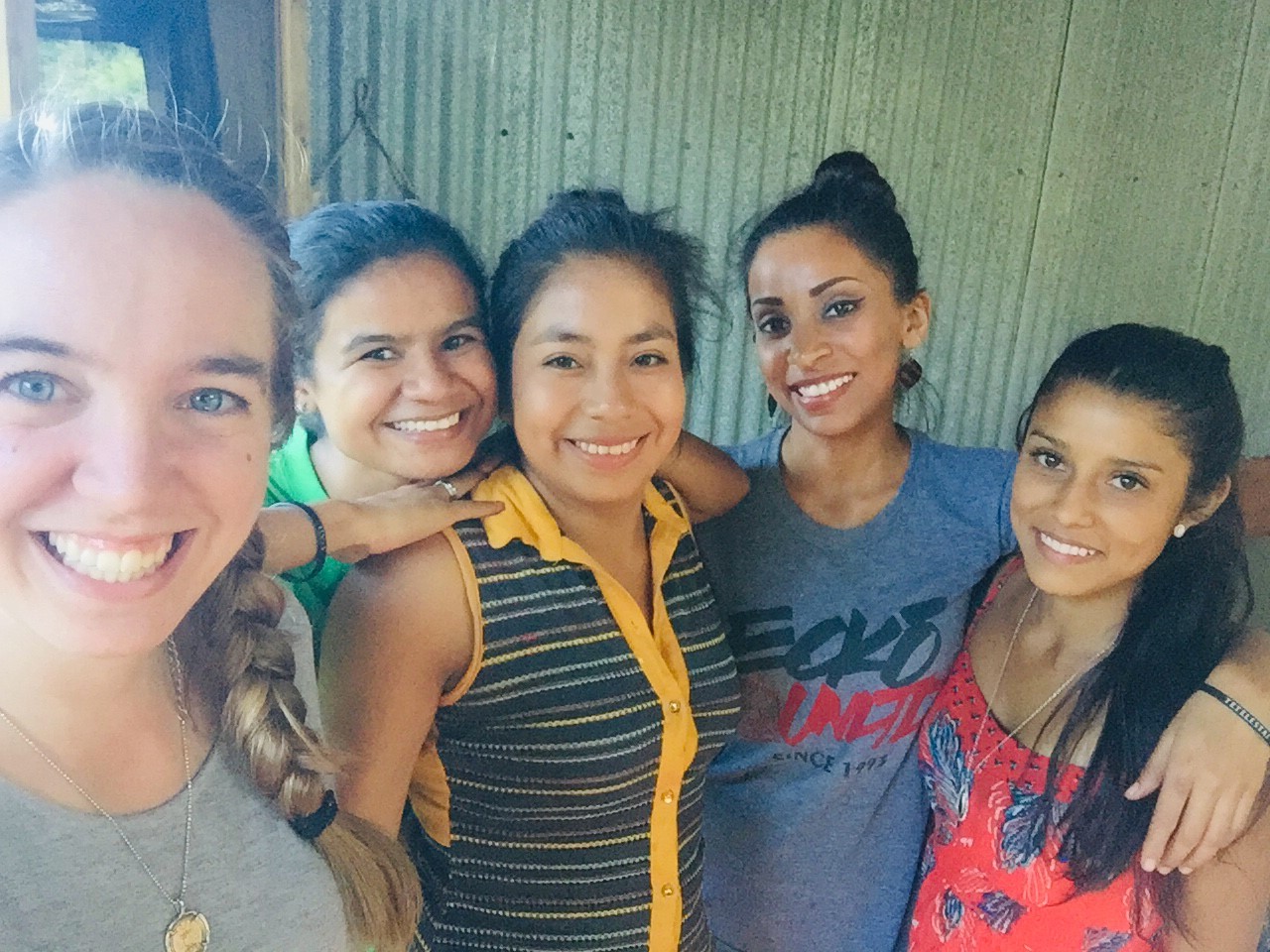 Get out now
When the protests began, Bethany's team first told her just to stay put and wait it out. But the news kept getting worse: students trapped in university buildings by police; young men and women taken against their will by police or paramilitary groups; barricades and battles in the streets of Managua. Before long, Bethany's MTW leaders decided the situation was just too dangerous—and that's when the call came.
"I had to leave my pup behind," said Bethany. "And all my friends were still here, so it was like: 'They can't be protected, so why do I get to be protected?' I understand it from MTW's perspective, but I didn't know when I was going to be able to come back. That was hard."
At first, Bethany thought she would only need to be out of the country for two weeks. In the end, she was gone for nearly a year. But her time away was far from wasted.
Learning to heal from trauma
Back on her pineapple farm home in Nicaragua, Bethany had discipled some young women from the surrounding area. Before long, it had become clear that they needed more help than she was equipped to give. Many of those with whom Bethany worked had experienced immense trauma. Older Nicaraguans still remembered their country's bloody war in the 1980s. Poverty, too, played a part. Now, the violence of the 2018 uprising had piled new traumas on top of old—a cumulative buildup of pain.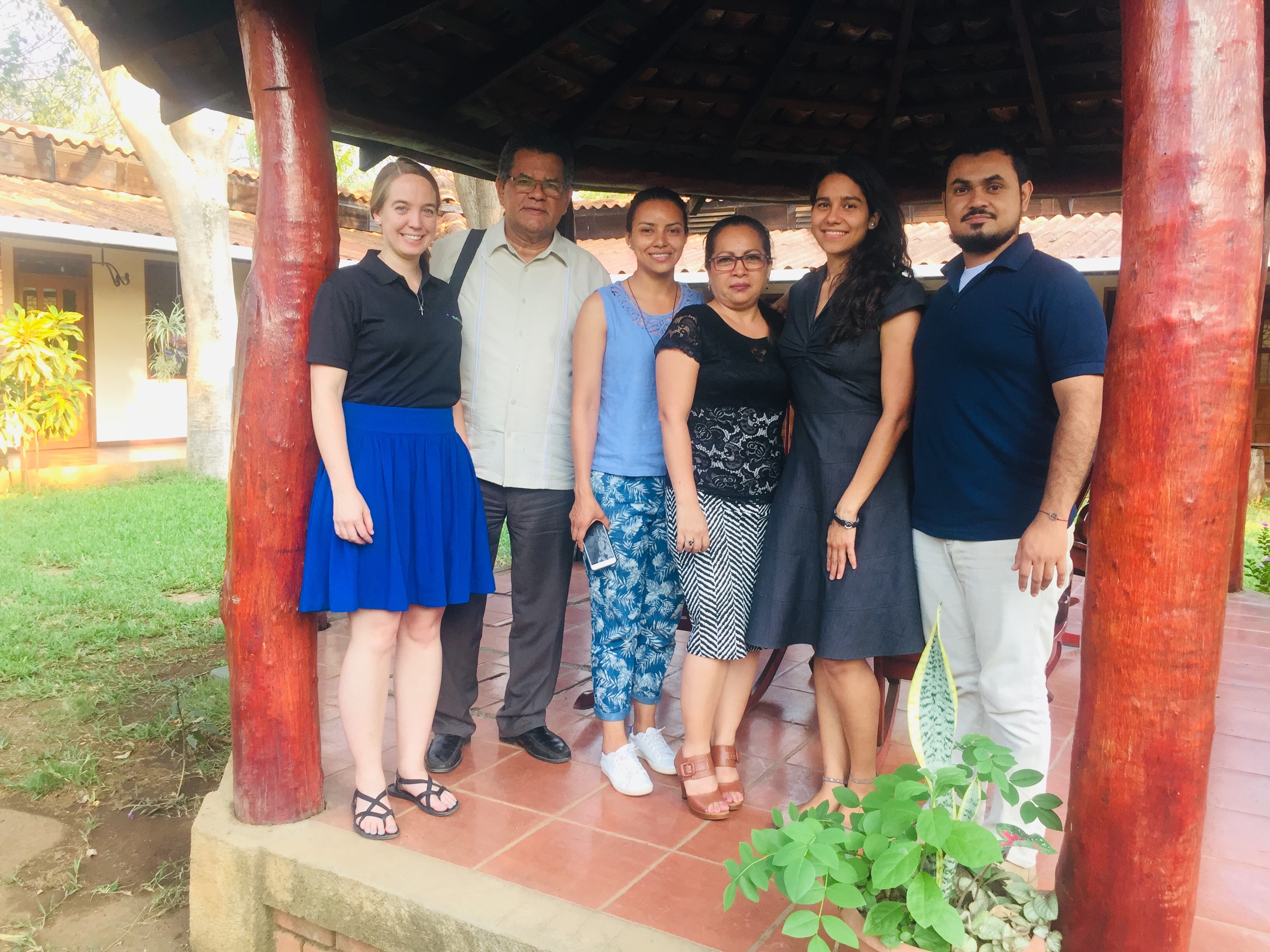 After Bethany was evacuated she asked: "Lord, how can I use this time well? How can I be better prepared?"
And so, back in the United States, Bethany began to learn. First she took trauma relief training courses through the Green Cross. Then she started with the Trauma Healing Institute, a biblically-grounded program organized by the American Bible Society. By the time she returned to Nicaragua in March 2019, Bethany was ready both to train pastors and lay leaders in trauma relief and to begin leading trauma healing groups herself.
"The big vision is to empower Nicaraguans to be able to respond to trauma," Bethany explained. "They can connect with other Nicaraguans on a level that I can't. But I have been able to lead some of the trauma healing groups, and I really enjoy that."
One day a mother of three showed up at one of the church-hosted healing groups. Over the days that she was there, she told the group about how her abusive husband had left her. Not knowing what to do or where to go, she had planned to kill her kids and then commit suicide. Instead, through the trauma healing group, she received Christ, started attending the church, and has begun to see a great deal of healing and redemption in her life.
"When trauma happens, we lose hope," said Bethany. "This is about helping people find hope again. It's about how we can look to Christ to find that hope, and bring our burdens and hurts to Him."
The call was clear
In the time that she had been gone, Nicaragua, a country Bethany had come to love, had become a more frightening, more unpredictable place. During the conflict nearly everyone experienced some level of trauma, and now the emotional, psychological, and spiritual scars run deep. Yet, despite the danger, despite the difficulties, Bethany's call is still clear.
"When I was 13, I loved reading stories from 'Voice of the Martyrs,'" she said. "I remember the Lord putting on my heart: 'Bethany, if I call you to a hard place, would you go?' And I remember saying, 'Yes, Lord. I want that to be my heart—to step into those kinds of places. Give me the strength to be able to do that.'"
And so He has. God has given her the call and the courage. Now, too, He has given her the skills to empower the local church and to offer Christ's compassion and healing to the hurting.
Bethany Alms serves with MTW and World Renew in Nicaragua.
Andrew Shaughnessy
,
Nicaragua
Mercy
Oct 20, 2020
Hi there! We use cookies to help our website function properly and to understand how visitors interact with it so that we can keep making it better. By clicking "accept," you are saying this is okay with you. If you'd like to know more, please read our privacy policy.
Give thanks for the work God is doing in South Asia in the wake of COVID lockdown relief. Ask God to grow the new believers who came to faith in Christ as a result.
Pray for ongoing ministry in the Suki community during COVID-19. Many day workers cannot work, and the church is having to find creative ways to minister.
Pray for Ukraine refugees who have had to abandon their homes due to the fighting. Pray for God to use their displacement to draw them to Himself.
Pray for the the Medical Campus Outreach team in Cusco, Peru, and for the medical and students at the clinic who are learning to practice medicine and hearing the gospel.
Pray for those who God is calling to missions, that God would clarify their call, and equip them to serve Him.
Pray for church-planting work to increase and bear much fruit in strategic cities around the world that are filling with diverse international populations.
Pray that God would meet the needs of itinerating and long-serving missionaries, raising up their financial and prayer support.
Pray for the "Timothys" in Muslim-majority West Africa who are growing in their Christian faith and teaching others.
Join us in praying for our efforts to plant 36 churches in South Asia by 2030. Pray for the national pastors leading churches in Muslim-majority regions.
Pray for our single missionaries and the unique challenges they face.
SUBSCRIBE TO MTW ONLINE
Stories from the field straight to your inbox. 1600 North Brown Rd
Lawrenceville, GA 30043
United States
1-678-823-0004
[email protected]
Donor-Advised Fund Portal
Circle Portal