God's Story Continues ...
... Through good means, like the work of the church, and what we consider tragic means, like pandemics and wars, He is writing the story of His glory that began with the calling of His people 5000 years ago.
He has promised to build His kingdom, but the need for workers is still great. There are about 7400 unreached people groups,* and over 2 billion people have never heard the good news.** In many parts of the world, the church is growing but people are not being discipled in their faith.
Learn through these stories below how God is moving in the hearts of His people--and how much the world needs you to join the story.
*The Joshua Project
**Reach Beyond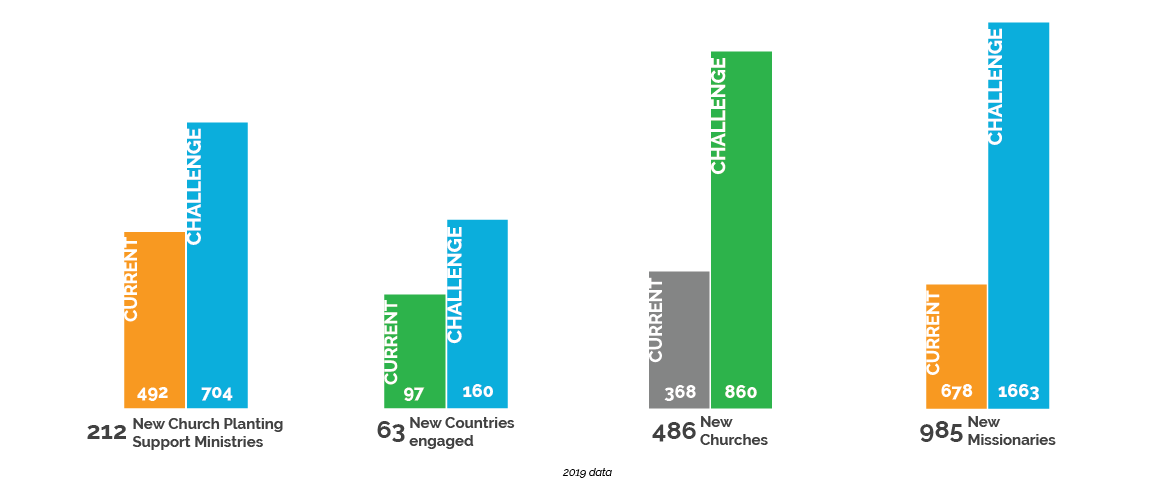 We've been asking churches to pray that the Lord would send an additional 1% of their members into missions. Of course, they might be sent through many missions agencies but we asked ourselves, "How could MTW grow if the Lord sent them through us?" So, out of the 1% Challenge came a God-sized goal for Mission to the World: that He would send enough workers by 2030 to plant 486 new churches, including churches in 192 new cities and 63 new countries!
Pray with us, that the Lord of the harvest will send laborers into His harvest, provide the resources needed, and bring this about, for His glory alone.
Are you ready to join?
Hi there! We use cookies to help our website function properly and to understand how visitors interact with it so that we can keep making it better. By clicking "accept," you are saying this is okay with you. If you'd like to know more, please read our privacy policy.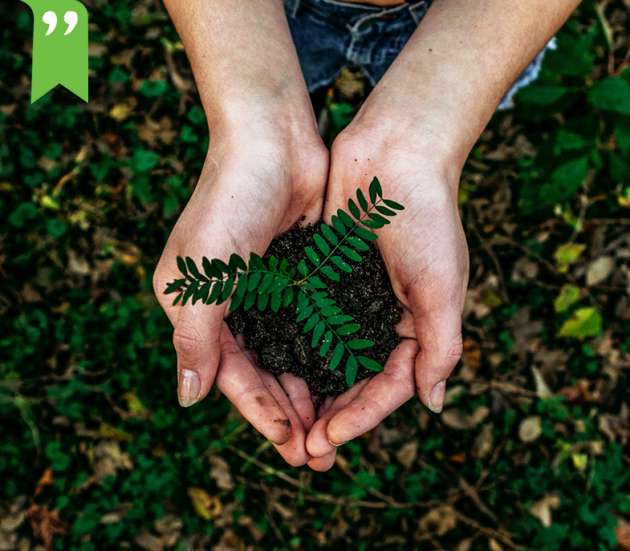 "We're the Seedling and Also the Hands"
Post-Christian Germany is known for its hard soil. But the Lord has shown Jay, church planter in Berlin, how the pandemic can open doors to gospel conversations in powerful new ways.

There's the government official, who, months into the pandemic, asked Jay, "How do you sleep at night? There are people dying by the thousands." And Jay was able to tell him the story of our faith, and how we're living in a world full of darkness and death, but also able to experience the joy and beauty of our present and future in Christ.

He's having dozens of conversations like this week in and week out, a high point after 19 years of ministry there.

Jay said, "I love the picture of a pair of hands with soil and a little seedling coming out of it. We are both the seedling and we're also the hands. We're the seedling in God's hands, and we're the hands allowing something else to grow."

Are you ready to grow something?
SERVE IN CHURCH PLANTING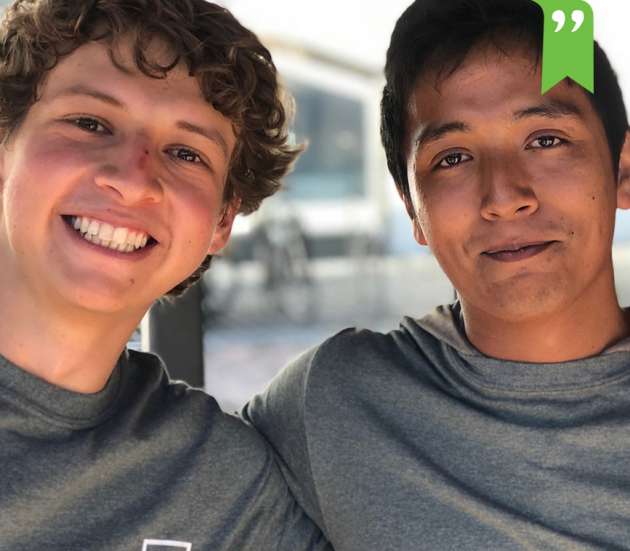 Discipling the Next Generation
Samuel was looking for a community, a place to belong. During his second year of university, his mother passed away, suddenly severing his most vital relationship. Three years later, he felt not only estranged from his family but from his church as well.

It was during this season that Samuel discovered Reformed University Fellowship. But he was skeptical. Could he really find friends here? Would this be a place he could renew his Christian faith?

A birthday party convinced Samuel that these strangers in RUF could be his friends. And the opening study of RUF's Basics of Christianity course convinced him that the God who pursues prodigals and sweeps them up in His costly embrace could take him back too.

At RUF meetings worldwide, we reach out to students like Samuel to grow in faith and in fellowship. MTW has a God-sized goal to reach 29 new campuses in the next 10 years. Some are in partnership with RUF, and other are not.

These students are our future leaders! Will you join the story?
SERVE IN CAMPUS MINISTRY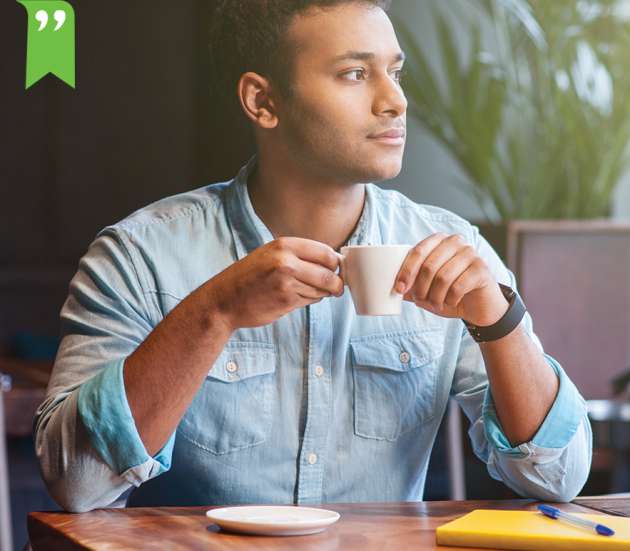 Reaching the Unreached
JR sat in a busy coffee shop studying the Gospel of Mark with Ahmed, who was on the cusp of belief in Jesus.

"Okay, so we've seen that Jesus has authority over demons, He has authority over healing sickness, He has authority over the weather, He even has authority over forgiveness of sins." Ahmed hesitated for a moment. "So can we say …"

He leaned in and started speaking very softly. "Can we say that Jesus is God?"

He hadn't sorted out all the theology in his mind yet, but in that moment, he saw from the pages of Scripture the plain truth. So of course, JR replied:

"Yes, we can!"

What a wonderful privilege to point Ahmad and others like him to God's Word, with the full confidence that God by His Spirit will indeed reveal Himself to them and guide them into all truth (John 14:25).

And now, more than any other time in history, this is happening. Ahmad is not alone. There are people coming to Christ all over the Muslim world. 86% of Muslim people groups are unreached.*

Can you help reach just one?
Serve Unreached People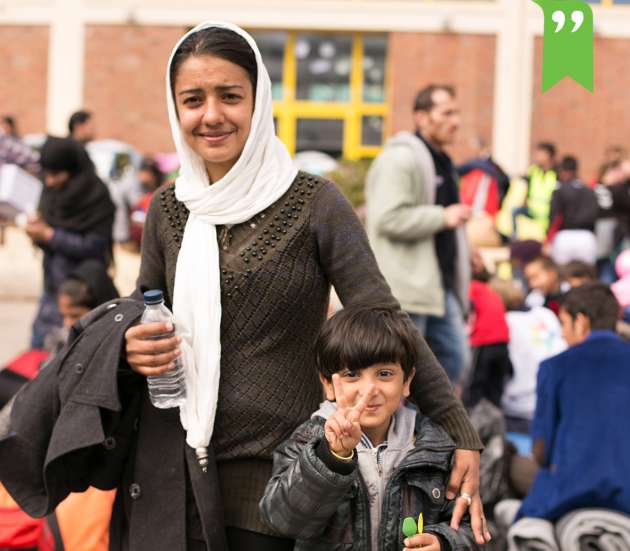 Bringing Dignity to the Outcast
"Thank you for giving us the dignity of listening to our stories. No one has ever done that before." So said one of the refugees at a ministry center in Athens, Greece.

On a hot stoop, competing with the noise and hubbub of the busy Mediterranean street, MTW missionaries heard stories of loss and courage, amusing anecdotes, and re­flections on how these men and women's faith has been affected by their journey—all of it laced with great pain and uncertainty.

Though cast off by the world, here these image-bearers were met with the love of Christ and the hope of the gospel. Love and care—it goes a long way.

Across the globe, millions of refugees have left behind the countries and homes they loved, fleeing the conflict and destruction of war in search of peace and a better future for themselves and their children.

Will you help reach them?
Serve Refugees

JOIN THE STORY
These are just a few of the stories of how God is working and how you can serve. All gifts are needed! Find out how you can serve in missions, whether it be with children, teaching English, mentoring businessmen, or ministering to refugees. 1600 North Brown Rd
Lawrenceville, GA 30043
United States
1-678-823-0004
[email protected]
Donor-Advised Fund Portal
Circle Portal